Hypnotherapy for Childbirth – Hypnobirthing
Hypnobirthing Course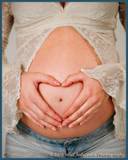 Do you want to feel calm and in control through pregnancy, labour and birth whether you are at hospital or home? Then Hypnobirthing in Horsham, Crawley and West Sussex could be for you!!
Why use Hypnobirthing for Childbirth? – There are so many benefits and purposes with the use of Hypnosis and Hypnotherapy for during, in-preparation, and post childbirth. ( Antenatal and Postnatal. ) You have more than likely thought about antenatal classes to gain information about the birth so why not Hypnobirthing classes to prepare you for the full experience mentally and emotionally?.
Hypnobirthing enables you to realise the natural process of childbirth as it has been for all time, which in turn allows you to relax and work with your body in a calm and controlled way. Common scenarios in modern time include anxiety and stress through childbirth where the mother then reacts mentally and physically by tensing her body. The mother may be doing this because they feel scared about the birth especially if they are a first time parent and the experience is a complete unknown to them. Imagine your child at the first time when they fall over and graze or cut their knee, the sight of the blood and the feeling of the unknown happening to the child would then give cause to panic. As the parent you would then comfort your child and reassure them that there was nothing to worry about and things would soon be better as it is a natural process. By understanding the complete natural process of childbirth, this can help you to relax and embrace the wonder of the birth.
By relaxing in mind, you relax in body and baby senses calm. Additionally, it is important to realise that the care we receive in modern times is a blessing. Many parents become anxious in a hospital just because it is a new experience with childbirth, however, through Hypnobirthing you can come to realise and accept that the professionals providing your care are there to support you and wish for the birth to be as positive experience as possible for both you and your baby. REMEMBER: So many people have a story to tell you about Childbirth, but like any story, they become embellished and change over time. As in everyday life and every other situation, why on earth would their story become your story? How much better would it be to tell a positive story about your labour and birth of your child, and help to spread calm, not panic!!. As a mother of two children, I can honestly say that I would have loved to have had Hypnotherapy for Childbirth, as it provides calm and good expectations for throughout pregnancy, birth, and thereafter.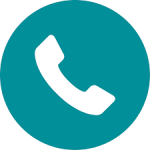 Call now for a free telephone consultation and to find out more about Hypnobirthing
07909 992635 / 01403 267276
Hypnobirthing Video
Hypnobirthing Course Testemonial
"Hypnobirthing made me feel so more relaxed and in control with my second pregnancy. It provided me with the confidence to go within my body and trust my natural instincts. It also gave me an inner peace which made bonding and getting to know my new baby a much more enjoyable experience. It also gave me the ability and confidence to respond to my new world with two children and all the emotions and responsilbilities attatched, an altogether different experience to the first time round. Nicole has a natural ability through her calming and comforting manner and her carefully planned and thought out sessions which reassured me everytime.E.M" "Hypnobirthing to me is something that all women should be made aware about when embarking on this truly magical journey of bringing new life to the world.E.M"
MORE FEEDBACK ON TESTEMONIAL PAGE
How Hypnotherapy works for Childbirth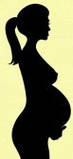 The thought of childbirth can create many apprehensions and fears within the mind even though the creation of life is wonderful in itself. Hypnotherapy helps the mother to relax in both mind and body and also prepare for the whole process and associated issues. The mother may be worrying about many things such as pain, loss of control, post-natal depression, aftercare and even scenarios such as "Will I get to the Hospital on time?" or "Will my other child be OK with the baby.?" Hypnotherapy can help to shorten labour, decrease the use of medication for pain relief, reduce post-operative effects and prepare you for emotions and feelings throughout and after the birth of the child. Another very important benefit of the Hypnotherapy and Hypnosis is the marked promotion of the Apgar score upon the birth and this is the medical profession's evaluation of how well the baby is at birth.
The Hypnotherapy Childbirth Course
The Hypnobirthing Childbirth Hypnotherapy process is based over 5 sessions on a one to one basis to ensure that your own personal concerns and worries are addressed and incorporates the use of self-hypnosis in addition to the Hypnotherapy treatments to ensure that the mother is as well-prepared and excited about the birth as possible. The mother will also learn relaxation and breathing techniques to aid the feelings of confidence and wellbeing throughout the birth and after. Partners are welcome at any or all of the sessions and will also be given the opportunity to engage and learn techniques that can be used  pre, during and after labour (antenatal and postnatal.) By experiencing the Hypnotherapy for Childbirth course you will feel the confidence and excitement of being a mum whether this is your first child or fourth!!!
The Hypnobirthing Course provides you with:
 Personal conscious techniques to deal with feelings of anxiety and fear
 Personal self-hypnosis techniques
 Personal Hypnotherapy at each session – pregnancy, childbirth, post pregnancy
 Partner contribution techniques
Personal audios available
Local NHS trusts include:
East Surrey Hospital – Redhill
Princess Royal Hospital – Haywards Heath
Royal Sussex Hospital –  Brighton
Worthing Hospital
Visit the AbsoluteU Hypnobirthing Facebook Page https://www.facebook.com/pages/Hypnobirthing/346698702095821?ref_type=bookmark  
AbsoluteU offers Hypnobirthing in Horsham, Crawley, and West Sussex and if you require home sessions outside of a 10 mile radius of Horsham ,this can be arranged subject to travel costs.
https://www.youtube.com/watch?v=