Horsham Clinic, West Sussex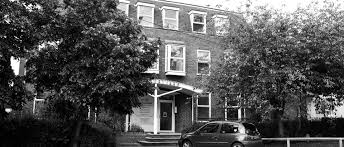 AbsoluteU , a Hypnotherapy Clinic in Horsham, West Sussex.
Also providing CBT, NLP and talking therapy.
Helping you with anxiety, childbirth, weight loss, confidence, phobias, stress, addiction, insomnia, IBS, smoking and more.
Please do not hesitate to contact via this page or call with any queries or questions you may have, because every treatment is not listed. Therefore, all cases for every person are different.
The Hypnotherapy Clinic is situated in a secure and comfortable environment with wheelchair access and toilet facilities. Additionally, all information is subject to privacy policy.
Tel: 07909 992635 / 01403 267276
The Horsham Clinic is 100 yards from Horsham Bus Station and a 10 minute walk from Horsham Train Station, therefore, accessible with public transport . There are several carparks close by for you to drive and park in. For more information, please click on the link for direction and parking at the bottom of the page.
Hypnotherapy Clinic Address
AbsoluteU Clinical Hypnotherapy
The Courtyard, 30 Worthing Road, Horsham, West Sussex RH12 1SL
Tel: 07909 992635 / 01403 267276
Hypnotherapy Horsham ~ Hypnotherapist Horsham ~ Hypnotherapy Southwater ~ Hypnotherapy Crawley ~ Hypnotherapy Burgess Hill ~ Hypnotherapy Worthing ~ Hypnotherapy Billingshurst ~ Hypnotherapy Haywards Heath ~ Hypnotherapy West Sussex
Horsham Hypnotherapy ~ Horsham Hypnosis ~ Weight loss Horsham ~ Stop Smoking Horsham ~ Depression Horsham ~ Anxiety and Stress Horsham ~ Hypnobirthing Horsham ~ Antenatal Classes Horsham ~ Childbirth Horsham ~ Confidence Horsham ~ Addictions Horsham ~ Phobias Horsham ~ Hypnosis Horsham ~ Hypnotherapist Horsham ~ Hypnotherapy Horsham