Weight Loss Offer – Horsham, West Sussex
Already thinking about weight loss in the New Year or now… take advantage of this great weight loss offer from AbsoluteU Clinical Hypnotherapy in Horsham, West Sussex.
The Weight Loss Offer Programme from AbsoluteU offers 5 one-to-one sessions of Weight Loss Hypnotherapy to help create the change you desire.
Weight Loss Offer Programme – Early Bird Discount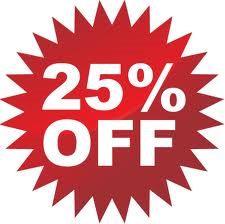 Book your course now to receive your 25% discount.
CALL: 07909 992635 / 01403 267276
EMAIL: info@absoluteu.co.uk
How the Weight Loss Offer Programme can help you
Behaviours – Identify and reframe subconscious behaviours and feelings that prevent you from losing weight
Portion control – Learn how to decrease your food portions and enhance recognition of body
 Water intake – Increase your water intake to release toxins and fat in an easy manner
 Exercise – Feel like you want to do more
 Food and drink awareness – Recognise the value and substance of the food and drink you consume
 Cravings – Be able to identify cravings for their real meaning
For more information on the Weight Loss Offer Programme please click the link below
Subject to availability, terms and conditions apply. Offer valid until 31.12.14.