Hypnotherapy In Horsham and West Sussex
AbsoluteU Clinical Hypnotherapy in Horsham,  West Sussex provides  Hypnotherapy, NLP, CBT, Counselling and a Life Coaching service for both adults and children.
Nicole Wetherell is a trained and qualified Hypnotherapist in Horsham, West Sussex who is  CNHC registered. This is recommended by The Department Of Health when you are looking for a Hypnotherapist.
Hypnotherapy and hypnosis has proven to make dramatic results in the change of behaviour, problems and issues for many people over the years and modern hypnotherapy has additionally shown to be the most effectively developed brief therapy to this date. Subsequently, this has developed public awareness of the great benefits that can be awarded to them with Hypnotherapy and Hypnosis.
Hypnotherapy Horsham – Help with problems and issues
Anxiety plays a large part in many issues that clients have such as weight loss, confidence, childbirth, phobias, stop smoking, stress, and panic attacks. When you manage anxiety or take away anxiety, your life can improve significantly.
Do you want to
Overcome anxiety and start living your life
Lose weight and feel healthier and happier
Boost your confidence and realise your opportunities
Lose the phobia and take back control
Extinguish the panic attacks so you can feel calm and secure
Stop the addiction – smoking, gambling, alcohol – take back your life
For more information on Anxiety Management click here
For Tips On How To Manage Anxiety please click here

Treatments
There may be more than one issue you wish to overcome or you may not see them listed above, however, Hypnotherapy has proven to help in numerous situations so feel free to call and discuss further.
You may even feel that you are unsure as to what exactly may be effecting you and generally feel low, depressed or stressed. I can even help if you feel that you need help to deal with one situation in particular that may be significant in your life such as separation issues, grief and letting go, or wedding nerves or fear of flying.
Problems can have many underlying symptoms and causes in various areas. For example, a relationship problem may have symptoms of anxiety, depression, stress, abuse, confidence or separation issues. Somebody trying to control their weight may have symptoms of lack of confidence, weight loss, lack of appetite, stress or depression. Somebody who wants to stop smoking may find it hard to quit as they feel stressed, find it hard to break habits or suffer from nerves. Additional areas clients may require help with include phobias, addictions, childbirth, pain control, insomnia and IBS, however, if you can not see any information on the problem you have, please do not hesitate to contact us to discuss how we can help you as every individual and case is unique in itself.
How Hypnotherapy and Hypnosis Helps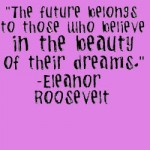 You may feel that you do not know how to fulfill your dreams, but this does not mean that you can not. In many cases your conscious mind may decide that an idea or hope is achievable in some respect, for example, in the case of a phobia of spiders, you can pick up the spider. However, your subconscious mind may be creating an irrational fear as it may believe that there is a danger for you and, therefore, is in conflict with your conscious mind. At AbsoluteU Hypnotherapy Horsham we empower the strength of Hypnotherapy and Hypnosis to communicate with both the conscious and subconscious mind to release the patterns of irrational behaviour. Hypnotherapy involves relaxation of your body and mind to invite the new behaviours and ideas that can significantly change your life (see About Hypnotherapy.)
So call now for your FREE initial telephone consultation. 07909992635 / 01403 267276