Therapist Nicole Wetherell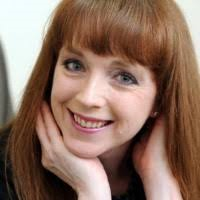 I am a Clinical Therapist based in Horsham and West Sussex. I am the founder of AbsoluteU Clinical Hypnotherapy. Offering the services of Hypnotherapy, Hypnosis, CBT (Cognitive Behavioural Therapy) and NLP (Neuro – Linguistic Programming) in Horsham, Sussex and Surrey.
Nicole Wetherell D.Hyp, C.Hyp, HPD, CNLP, MNCH (Paediatrics), TQUK Level 2 Certification in Self-harm and Suicide Awareness and Prevention (RQF), Cognitive Behavioral Therapy (CBT) and Neuro – Linguistic (NLP) Certified.
My passion is to help. To make a change in peoples lives.
I know how you can think differently – let me show you to do it
When you think differently changes happen.
Here is some information on my development and passion of these therapies.
A brief history of me
At the age of 11 I became immersed in the world of athletics. I was spotted at a summer camp and encouraged to train and compete. My love for hurdles and long jump became all consuming and I was in a happy and confident place.
In competition I trained and created a subconscious mindset which expected triumph. This allowed my brain and body to be in a place of confidence and not fear. This was something I only really realised later in life when I came across Hypnotherapy.
Progressing in competition I came to the stage where I was competing for the UK and had gained sponsorship to travel abroad to train for the next Olympics.
However, I had always suffered a back complaint and it became obvious that my physical resting after training or competing was not as it should be. To cut the story short, I had to have major back surgery to fuse my spine and the prognosis was I would not be able to regain my previous form.
The realisation of my dream being shattered was huge at that time, however, it did not become prevalent in my mind until recent years.
What I did do though, is use a similar mindset to be successful in my next two careers, Engineering and Banking.
Realising how to put these subconscious traits into conscious thinking and developing them even more only came to me though through my therapy career.
How I came upon Hypnotherapy
I first came across Hypnotherapy quite by accident. I decided to buy a book that focused on changing your life for the better. Whilst reading the book it required an amount of self-hypnosis to be taken. To my surprise I found that self-hypnosis came naturally. As a result, I received the benefits from the hypnosis almost immediately. I became fascinated by the subject and went on to investigate more by researching additional information.
Because I continued to use self-hypnosis on nearly a daily basis it led me to ask myself if this was actually what I would like to do on a professional basis hereon. The immediate answer was 'Yes'. Therefore, I applied to study and qualify in the profession at The Surrey Institute of Clinical Hypnotherapy. I was fortunate with my mentors having a high standing in the world of Hypnotherapy including directorship at the NCH (National Council of Hypnotherapy.)
The Power of Hypnosis and changing mindset
Put quite simply, when you can apply your mind to be proactive rather than reactive massive changes can happen within with the way that you feel and think.
AND IN UNDERSTANDING WITH YOU …. I have personally suffered from anxious thoughts and feelings through previous experiences and can relate to how uncomfortable and overwhelming things can seem. Because of this, I feel even more passionate about helping you turn your feelings, emotions and behaviours around so you can feel confident, secure and calm.
Hypnotherapy is an accredited therapy.
How Hypnotherapy Inspires
Throughout my training I worked with many people with remarkable results. I found that I had in fact developed a passion for my work and the difference it could make on people's lives. To see and hear the outcomes made me feel so sure about the choices I had made and how it made me feel so happy and proud. It still does every day. I qualified as a Hypnotherapist and NLP Practitioner with distinction and this then led me to establish AbsoluteU.
I am additionally qualified to a Higher Practical Diploma in Hypnotherapy and registered both with MNCH (National Council Of Hypnotherapy) and CNHC (Complementary and Natural Healthcare Council.) The Department of Health advises that if you are seeking a Hypnotherapist, you seek one that is CNHC registered.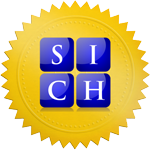 If you should wish to discuss Hypnotherapy, NLP, CBT or Hypnosis or any related issues that you may have, please do not hesitate to call or Email me, my passion is to help.

To enjoy the benefits and help we can provide with Hypnotherapy and Hypnosis at Absoluteu in Horsham and West Sussex please call on either 07909 992635 or 01403 267276 to discuss your situation with Nicole Wetherell Hypnotherapist.