Hypnotherapy To Uplift – Learn To Love Yourself Again
Do you feel like you may be depressed or feeling low ?. Hypnotherapy can help you to change your view of life and how you feel about yourself and others.
We often create habits and feelings about things as a result of an external influence or situation, for example:
– Parents
– Work
– Health
– Social Aspects
If we have a negative experience we can feel unloved, insecure, anxious, low, frightened, even depressed, and this can then lead to us associating these feelings with other situations even though in reality there is no need. By allowing our feelings to progress on a negative note can lead us to feel unhappy on an ongoing basis and even restrict us from everyday behaviour.
How can Hypnotherapy make me feel better?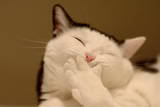 Hypnotherapy can investigate the way you react and feel in the areas of life you feel threatened and worried by and then help you to create new responses to deal with these feelings.
IMAGINE THIS SCENARIO: You are walking along the road and across the way you see a friend you havn't spoken to for a while. You glance over, but the friend looks away and continues to walk off. You feel upset and worry that the person no longer likes you, or even worse they are ignoring you because they have heard something about you which you do not know about.
OK, but FACT, how can you possibly know what that person is actually thinking? Are you a mind reader? We spend too much time thinking about random possibilities when the facts could be completely different. That other person is like you in the way that they are thinking about things constantly too. That person more than likely did not see you because the sun was shining from behind you or they may have been deep in thought. They may even be dealing with worries of their own and we all know that sometimes when we worry or are in deep thought we do not see what is right in front of us.
Hypnotherapy helps you to think in a different way and when you think positively YOU FEEL BETTER.
CREATE A NEW PATH WITH HYPNOTHERAPY
We can also tend to let past experiences influence new experiences in a negative way. If you come
across a new situation your mind will look for ways to deal with the situation. If you have had a negative experience in the past which has a similarity to the new sitaution you could land up transferring the negative feelings.
FOR EXAMPLE: You have been asked to meet friends in a bar that you have not visited before. A few years ago you went to a bar round the corner from this new bar and had a terrible experience as a fight broke out and you got pushed to the floor and nobody came to help you. As a result you are not looking forward to going to meet your friends and are worried that something bad is going to happen to you.
FACT: How can you possibly know that this will happen. Are you a Clairvoyant?. More than likely, the new bar will be great and you will have a fantastic time catching up with your friends and you will arrange to go there again.
Hypnotherapy helps you to think in a different way and when you think positively YOU FEEL BETTER.
YOU can change how you feel, react and see things in all areas of your life and learn to love yourself and life again.
"I can also teach you a wonderful way to enlighten your feelings in an instant"

SAY GOODBYE TO FEELING LOW WITH HYPNOTHERAPY
To enjoy the benefits and help we can provide with Hypnotherapy and Hypnosis at AbsoluteU in Horsham and West Sussex please call on either 07909 992635 or 01403 267276 to discuss your situation with Nicole Wetherell Hypnotherapist.
Hypnotherapy Horsham ~ Hypnotherapist Horsham ~ Hypnotherapy Southwater ~ Hypnotherapy Crawley ~ Hypnotherapy Burgess Hill ~ Hypnotherapy Worthing ~ Hypnotherapy Billingshurst ~ Hypnotherapy Haywards Heath ~ Hypnotherapy West Sussex
Horsham Hypnotherapy ~ Horsham Hypnosis ~ Weight loss Horsham ~ Stop Smoking Horsham ~ Depression Horsham ~ Anxiety and Stress Horsham ~ Hypnobirthing Horsham ~ Antenatal Classes Horsham ~ Childbirth Horsham ~ Confidence Horsham ~ Addictions Horsham ~ Phobias Horsham ~ Hypnosis Horsham ~ Hypnotherapist Horsham ~ Hypnotherapy Horsham
Paragraph