Contact Us at AbsoluteU Hypnotherapy Clinic via this page or alternatively call 07909 992635 / 01403 267276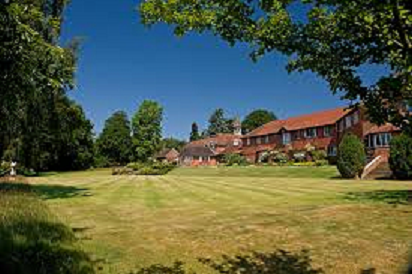 AbsoluteU Clinical Hypnotherapy
The Hypnotherapy clinic in Horsham is based at Roffey Park Institute, Forest Road, Horsham RH12 4TB.
There is ample parking for clients and hotel facilities are available.
Set in the beautiful grounds of Roffey Park Institute, the hypnotherapy clinic provides the perfect setting of privacy and calm.
The clinic is easily accessible from the A23 / M23 from the Pease Pottage junction , within 5 minutes drive from Roffey, Horsham and ten minutes drive from Crawley.
Daytime and evening appointments are available, however, evening appointments can become booked quickly.
If you would like to contact AbsoluteU Clinical Hypnotherapy by telephone, please call on the following numbers:
Tel: 07909 992635 / 01403 267276
Help with Anxiety, Confidence, Stress, Phobias, Depression, Childbirth, Weight Control, Stop Smoking and much more.
Take the first step and contact us today

Nicole Wetherell H.Dyp, C.Hyp, CNLP, MNCH, Paediatrics, CNHC Registered