Mental Health Awareness Help
Mental Health Awareness Help -In today's busy world, no matter what age you are, many people suffer the effects of a mental health issue.
Thankfully, mental health is becoming more prevalent in the media. Therefore, many people in the public eye have stepped forward to explain their own mental health problems.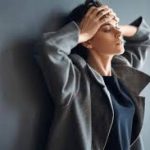 However, many people feel isolated and unsure of how they can gain help or deal with their issues.
Many clients I see state they find it difficult to explain to others how they are feeling. Additionally, they find it hard to show that it is not a conscious decision to feel that way.
Mental health issues are more common than you think:
As a result, approximately 1 in 4 people will experience mental health problems each year in the UK. [1]
Subsequently, in England, a common mental health problem such as anxiety or depression will be experienced by 1 in 6 people in any given week. [2]
The latest report published in 2016 included the following : [2]
Anxiety and depression mixed 7.8 in 100 people
Generalised anxiety disorder 5.9 in 100 people
Post traumatic stress disorder 4.4 in 100 people
Depression 3.3 in 100 people
Phobias 2.4 in 100 people
OCD 1.3 in 100 people
Panic disorder 0.6 in 100 people
McManus, S., Meltzer, H., Brugha, T. S., Bebbington, P. E., & Jenkins, R. (2009). Adult psychiatric morbidity in England, 2007: results of a household survey.
McManus S, Bebbington P, Jenkins R, Brugha T. (eds.) (2016). Mental health and wellbeing in England: Adult psychiatric morbidity survey 2014.
Common Symptoms Of Mental Health Issues
Mental :
Inability to focus on a task
Impulsive behaviour
Excessive activity
Repeated attacks of intense fear
Sense of impending doom
Over analysing
Overactive mind
Paranoia
Tearful
Irritable
Lack of confidence
Physical:
Tiredness
Changes in appetite
Sleep problems
Increase in heart rate
Digestive problems
Tense muscles
Sweating
Shaking
How can Hypnotherapy help?
Many symptoms are supported by the beliefs of the subconscious mind. By accessing the beliefs with hypnosis, the beliefs can be altered. Subsequently, the symptoms can change.
Consciously we can try and change our way of thinking. But unless we believe it subconsciously it can be hard to change and can be mentally exhausting.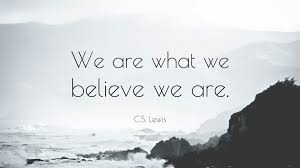 Therefore, Hypnotherapy can additionally help you use your mind in a proactive way rather than reactive. What you learn can be continued on through life. A mental health issue does not have to be permanent.
It can be something that has been learnt, evolved from a past experience or change in life.
Normally the subconscious mind has tried to cope with the above and reacted with its' primal task to protect you. The resultant behaviours and beliefs created then cause the symptoms.
Wouldn't it be great to create a belief system that fits you positively in a way that meets your needs?
AbsoluteU Clinical Hypnotherapy
The practice provides a safe and secure environment to discuss your needs and wants. With use of Hypnotherapy, CBT and NLP, a treatment plan can be created for you.
Cognitive techniques are also provided personally to you. This means that you can have coping techniques to use consciously in your daily life.
I always offer a free initial telephone consultation. Therefore, you can ask any questions and I can explain how the therapy works.
Contact AbsoluteU now on 07909992635 / 01403 267276
Check out the website for initial techniques you can use now at the bottom of the page
CLICK ON THE ARROW FOR DETAILS