Battle with depression – Fearne Cotton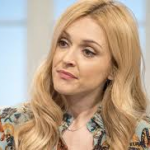 In a heart whelming interview with Lorraine on ITV, Fearne Cotton opened up about her battle with depression over the years.
https://www.itv.com/lorraine/hot-topics/fearne-cotton-on-depression
Fearne reveals that it is OK and productive to talk about your problems with anxiety and depression and that when you do, you realise that you are not alone, that in fact it is commonplace.
Additionally, she explains that even with all the good things going on in her life it did not stop the anxiety and depression.
She has written a book called 'Happy' which gives information and tips on what she learnt from her period of feeling unhappy.
One thing she has learnt is to look at what is easily accessible to you that makes you feel good i.e. children, painting, reading, walking etc. and then doing those things rather than reaching for things that seem inaccessible.
For more information on tips to help with anxiety, please click on the following link
Tips On Managing Anxiety