Exam Nerves – Beat The Stress
Exam nerves from testing situations can often be the result of anxieties within.
Do you recognise any of these common symptoms of exams and tests?
Fear of failure
Blocked mind
Feeling nauseous
Rapid breathing
Light headedness
Insomnia
Loss of control
Shaking ……. just to mention a few!!!
There are many issues which may pass through the mind such as failure or mind block, and then the mind tries to remedy the issue both consciously and subconsciously. This can often give rise to anxiety and unhelpful responses.
These unhelpful responses of exam nerves can manifest way before an exam or test and increase over time so the end result seems unobtainable.
When the mind feels anxious it has an effect upon the body as well. An anxious mind and body can put you into 'fight or flight mode' which is a heightened response i.e. ready to run or fight.
However, the best place for the mind and body to be is as relaxed as possible. When we are relaxed, we feel calm, comfortable and in control. This can then lead to an open and focused mind, the perfect way to be in a testing situation and avoid the exam nerves.
How can AbsoluteU help you beat the exam nerves?
With use of hypnosis to overcome exam nerves, the mind can be drawn into a relaxed state through pure relaxation techniques. Here it can understand the benefits of encouraging a calm state of being in test situations, or any situation which could be challenging.
The mind can then create new responses and behaviours that have a calming effect to encourage feeling comfortable and in control …. the opposite feelings and responses to exam nerves!!
The more relaxed your mind is, information can become more accessible as well.
Additionally, within sessions, cognitive techniques are also given so you can develop and practice calm within on a conscious level.
Being calm and comfortable without anxiety can give you the confidence to do the best of your abilities in a test situation. The mind can then become open to seeing and believing achievement and success.
Help yourself to :-
Calm your mind
Access information
Feel positive
To work to the best of your abilities
TO BELIEVE IN YOURSELF
CONTACT ABSOLUTEU NOW FOR A FREE TELEPHONE CONSULTATION AND MORE INFORMATION – DO NOT DELAY YOUR SUCCESS !!!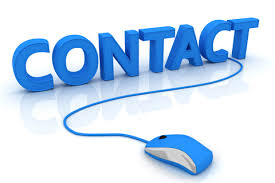 07909 992635 / 01403 267276
Email : info@absoluteu.co.uk