Hypnotherapy for Phobias
From dental work to a phobia of fish, ITV's This Morning showed how Hypnotherapy can positively help with phobias.
Phobias can become all encompassing at times and can leave you feeling completely helpless, anxious, stressed and even feeling depressed.
Over time phobias can also seem to become more intense in feeling and reaction as they become compounded as they re-occur.
How can Hypnotherapy help with Phobias?
Hypnotherapy can help in a multiple of ways including changing the way you feel about the situation you fear and also how you react to it. Hypnotherapy can investigate how the phobia has emerged and developed, as it is possible that an event may have triggered the initial reaction or you may have learnt the reaction from others earlier in life.
Hypnotherapy and the path past the phobia
By realising the foundations behind the phobia and external and internal factors that may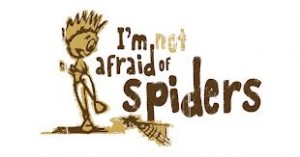 encourage the fear, Hypnotherapy can offer you a new path forward by overcoming both the conscious and subconscious parts involved and change your life.
ITV's This Morning has addressed phobia issues over several days to show how Hypnotherapy can change your life.
http://www.itv.com/thismorning/tags/phobia-week/