A 12 year old British schoolboy finally arrived home after 16 months in Abu Dhabi due to hypnosis for his severe fear of flying. Joe Thompson had been with his family in the Gulf State whilst his father completed a work contract, however, when they were due to board the plane to return home last year Joe became paralysed with fear at the thought of boarding the plane and flying home.
Only with the help of Hypnotherapy has Joe been able to finally return home.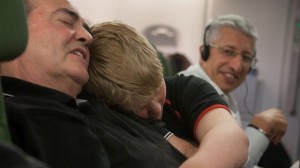 For more information and testimonial of Hypnotherapy for fear of flying at AbsoluteU Clinical Hypnotherapy in Horsham and west Sussex please click here.