Anxiety taking over your life?
Feelings of anxiety can overtake your mind without a moments notice to make us feel fearful, scared and out of control together with raising physical symptoms such as blood pressure, hyper ventilation, sweating and shaking. These feelings can upset any sense of calm and put us in a heightened sense of alert.
Whether the anxiety is general or occurs in certain situations, it can lead to changes in our general reactions and responses, even altering the way we would have originally dealt with things when the anxiety was not present.
When does Anxiety occur?
Anxiety can occur at any time due to an underlying (subconscious) belief, whether learnt or inherited. For example, if you have experienced an unpleasant situation in the past such as forgetting your words when making a speech, the next time you are in a similar situation your mind may refer to the initial memory and anticipate a reoccurrence. The mind may then go into self-defence mode (fight or flight) in preparation which can incur feelings of panic and being on high alert.
Additionally, if you have learnt from others beliefs i.e. seeing a parent screaming when they see a spider you may believe that spiders are dangerous  even though they have never hurt you previously. Learnt and inherited beliefs can be instigated at an early age when children are learning from peers they trust and believe in.
Anxiety can manifest in many ways of which some you may find presented here:
Trauma  Medical Conditions  Grief   Phobias   Stress   Fears
General Anxiety   Relationships   Environmental   Presenting
Talking   Exams   Social Interaction  New Situations
How Can I Stop Anxiety?
By recognising the emotions and thoughts with in your mind you can learn how to understand the messages they are portraying to you and then decide how to deal with them to make you feel better.
Whether this is by realising the thought is unhelpful or without fact and then ignoring it or by understanding the thought has a meaning and then reframing the thought in a more positive way, anxiety can be managed in so many ways.
You know that YOU DO NOT CHOOSE to feel anxious, scared, uncertain or helpless so CHOOSE TO FEEL GOOD!!
Hypnotherapy can help you to manage your anxiety by approaching the subconscious mind which is responsible for your reactions and beliefs. The subconscious has routed information which it uses to respond to different situations i.e. learnt beliefs and this is where an understanding of change is required additional to your conscious decision for change.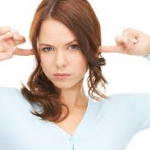 Imagine how you would feel with anxiety diminished or even gone … it's a whole new life waiting to begin!!
To learn how Hypnotherapy can make significant changes in your life with anxiety call
07909 992635

/

01403 267276

for your free telephone consultation
or email www.absoluteu.co.uk
For more information on Hypnotherapy and Anxiety http://clinicalhypnotherapywestsussex.co.uk/anxiety/